Welcome to Dhruba Chand Halder College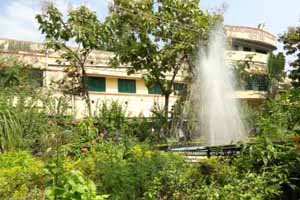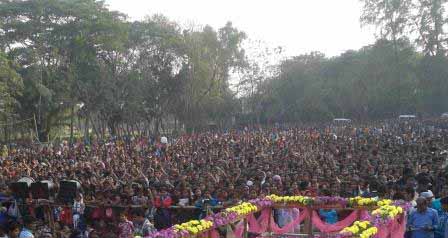 Dhruba Chand Halder College (formerly - Dakshin Barasat College), a co-educational Government- Aided College, affilated to the University of Calcutta, situated near Dakshin Barasat Railway Station in Sealdah-Lakshmikantapur-Kakdwip-Namkhana section was established in 1965. The college is included in the list of colleges maintained under Section 2(f) & 12(B) of the UGC Act, 1956.

This college in South 24-Paraganas is at a distance of hardly 40 kms. from Kolkata, but it is quiet haven away from the hustle and bustle and pollution of the city life.
At Dakshin Barasat in South 24 Parganas, Dhruba Chand Halder College unfolds a vision of its own, giving priority to the needs, aspirations and spirit of the local inhabitants. Though "education" is our main "mantra", we do not encourage mere book-learning and writing examination papers. Our dream is to deliver value-based education, which, in the long run, makes "real men and women" (a concept initiated by Swamiji), and not just money making individuals. For this, the college fosters acts of kindness, service and sacrifice in the students. We envisage a kind of education that would help young learners realize their inner strength and potentialities and know their own selves inside out ? "Bear no hatred, sow the seeds of love and friendship," is the message we send out to our students, so that we can contribute, though in a small way, to the formation of a better society.